There are two facets to my music--teaching, accompanying, and composing and performing all kinds of music, from Classical to Jazz and Broadway, and arranging, composing, and performing sacred music that is at the heart of whom I am. And so I include the two sections below to help you get to know each side of my music and me. 
Christine Knowles Monson received her Bachelor's Degree in piano from Weber State University in 1996, studying with Dr. Diana Page, and receiving instruction in piano pedagogy from Dr. Yu-Jane Yang.  She served as accompanist for Weber State Singers under the direction of Evelyn Harris for two years during her college years (as well as being the first accompanist for the Weber State Alumni Singers), being distinguished as "the accompanist who doesn't use music"--she memorized (or played by ear) all of the pieces for the Weber State Singers concerts! 
While at Weber, she taught in the Weber State University Piano Preparatory Program, and later also served as an adjunct faculty member as the Opera Class accompanist/coach at Weber.  She also had a year of graduate study in Musicology at Brigham Young University. Christine has taught many master classes for various teachers, judged numerous competitions and solo and ensemble festivals, and served as the accompanist for countless choirs, soloists, and ensembles. 
Known for her expressiveness, innate musicality, extensive musical knowledge, sight reading ability, and amazing God-given talent to play, compose, and arrange by ear (plus her perfect pitch!), she continues to teach and accompany in the Bountiful, Utah, area, as well as compose, arrange, record, and perform extensively, having released a CD of hymns arrangements for piano and several other recordings at her website and many other sites.  She provided the music for several Glenn Rawson stories that have been featured on the Sounds of Sunday radio program.  All of her music that she has currently written or recorded is available at her website, FreeLDSSheetMusic.org, and SheetMusicPlus.  More is continually being added, so fill out the Contact form here to keep up on the latest from Christine.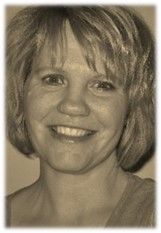 And my bio from my first CD, "My Savior, My Lord, My King."
CHRISTINE KNOWLES MONSON grew up near Ogden, Utah, the oldest of 6 children in a very musical family.  Her mom, a pianist, and her dad, a trombonist, met in a college choir—a musical family was inevitable!  Christine began piano study at an early age and eventually earned a bachelor's degree in piano from Weber State University and later did graduate work in Musicology at Brigham Young University.  She took up many things along the way, but improvising, arranging, and composing have always been her first love, by virtue of some of the musical gifts she has been blessed with as talents.  Over the last 17 years, and especially after her marriage to her husband, David, she has felt inspired and free in combining that love of composing with that which means the most to her--her love of the Gospel, which was solidified during her mission to St. Louis, Missouri.
BOUNTIFUL, UTAH, is home now, where she is the busy mother of 5 children, her greatest joy & her favorite role.  In her spare time, she teaches piano master classes and private lessons, accompanies professionally, loves to direct choirs, all while trying to compose, arrange, and write music.  This is her first major recording, and she hopes there will be many more to share!
I love clothing the truths of the Gospel that I have a strong testimony of in the unmatched symbols of music. I strive as fully as possible to portray the stories, feelings, and meaning of the lyrics of the hymns through music. 
In addition, I have been touched in my life by many experiences, and I have sought healing and perspective through writing songs about these experiences.  Some of these include the sickness and death of a child, suicide, parenting challenges (including stepparenting!), financial and employment struggles, and doubt and depression.  Look for several more recordings and CDs coming up that share through these songs how the Savior is everything to us as He helps us and changes us through these challenges.  
Please help us bring this music more powerfully and widely to the world by buying "My Savior, My Lord, My King" and other CDs or recordings as they become available, purchasing sheet music as it becomes available, or by donating through our Patreon and Paypal links. To keep up with the new music being added all of the time, please click here and fill out the Contact Form to receive periodic email updates from Christine.

Thank you for looking and listening.  My prayer and hope is that you will be touched, touched, and strengthened through the instrument in His hands that this music is, as the Spirit would do for you now.